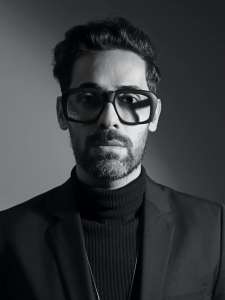 My career has taken me all over the world throughout the industry in the US, Europe and the Middle East.
I started my career in Los Angeles working in TV, Film and Commercial projects. I then partnered with brands to share my makeup expertise in the retail beauty world and backstage for Fashion Weeks Internationally.
I have first been a makeup artist for over 18 years but soon discovered my love for photography. I soon found my experience with makeup helps me become a better photographer and being a beauty photographer helps me be a better makeup artist. I believe doing both allows you to see something in an image that can't be achieved with just one of these skills.
When I'm not creating educational programs for other artists I can be found on my social media where I share video tutorials of all my makeup looks.
If you get a chance please visit me on Facebook, Instagram and Twitter to see my latest work and projects.