Description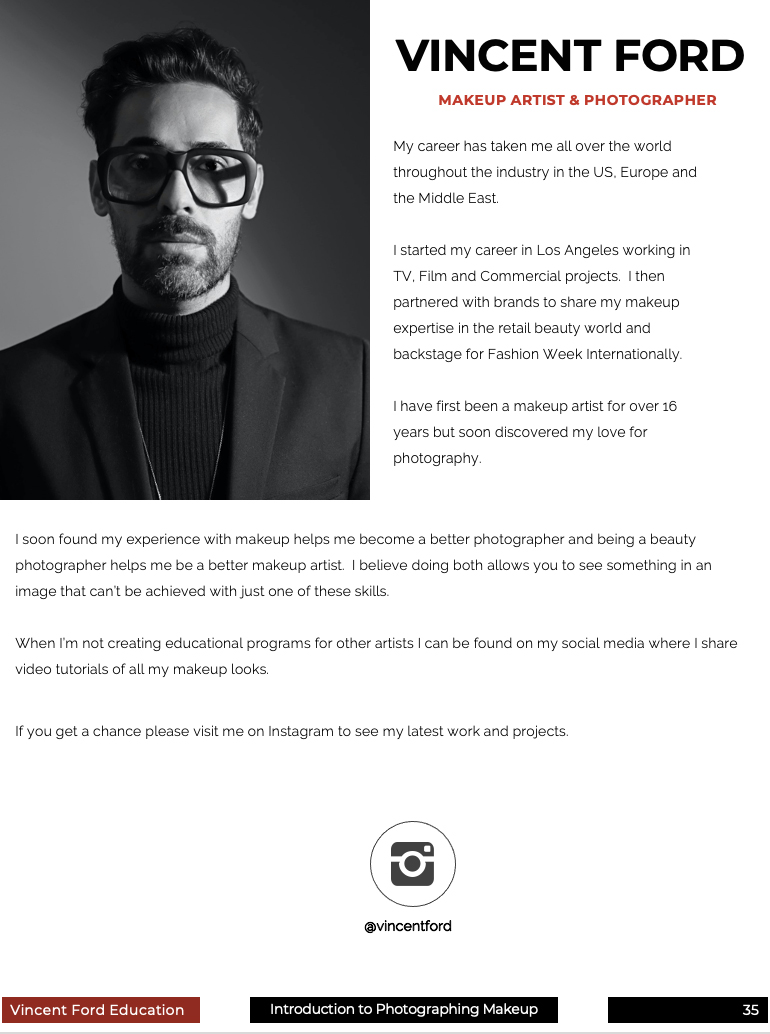 My name is Vincent Ford and I have been a makeup artist for over 16+ years. My experience has taken me all over the world and I'm ready to share what I've learned in this guide Photographing Makeup.
I created this introductory e-book course using my expertise not only in makeup artistry but photography, lighting and post editing to help makeup artists capture their work using photography. Understanding photography, lighting and how to adjust your makeup to work for the type of setup you have will help your work stand out. This course covers everything from photography basics, lighting, tips on makeup best practices and equipment suggestions. You don't have to be or own a professional camera to benefit from this guide. I focus not only on pro but on mobile phone lighting and phone camera setups.
Content Includes: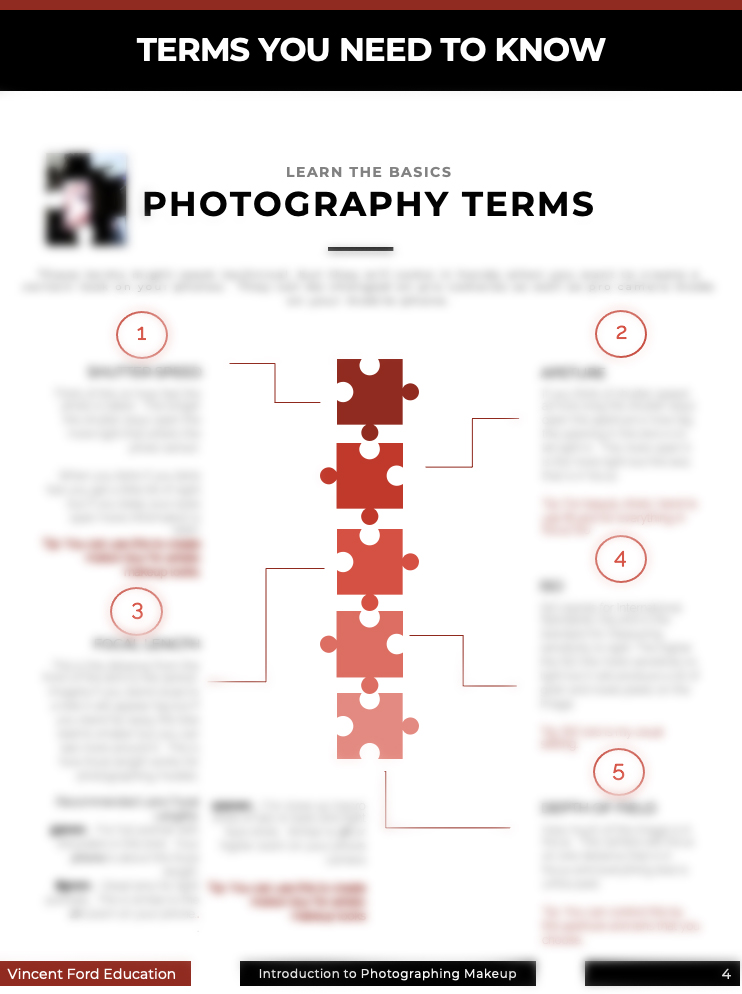 Pro Camera Settings for Pro Cameras and Mobile Phone Cameras
My Creative Process from Makeup to Shoot
How to Choose and Crop the Best Photo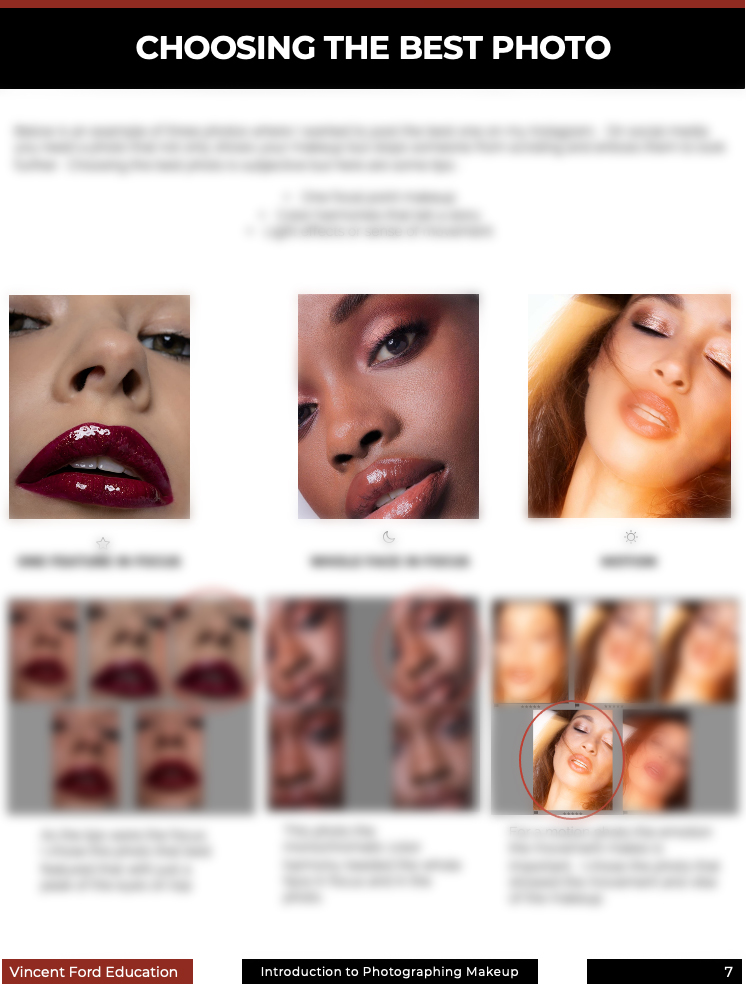 Makeup Focus Ideas to Plan Shoots
Beauty Lighting for Studio and Mobile
How to Master Mobile Photography
Behind the Scenes of my Best Photoshoots and How I Shot Them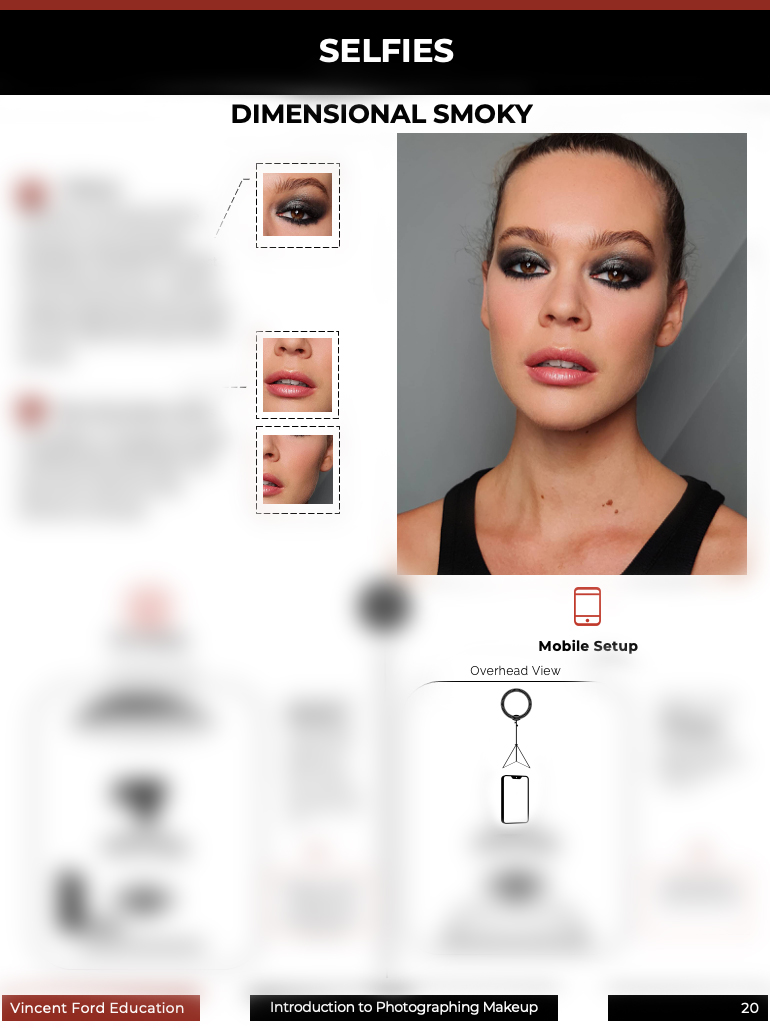 I hope you enjoy this guide and it helps you create unforgettable photos.
*After purchasing this guide you will be given a link to download it in pdf format which you can view on your phone or computer.
**All images in this e-book are ©2021 Faces by Vincent Ford. By clicking Buy Now you are agreeing if you purchase this e-book there is no promise of expectation or refund. You also agree not to distribute it without prior approval from Vincent Ford.